Honduras
Honduras National Committee
Luis Gradiz
Representante Residente Auxiliar
Desarrollo Rural Sostenible
UNDP Honduras
Tel: +504 220 1100/231 0102
Email: luis.gradiz@undp.org

Venezuela
Venezuela will issue a special publication on microcredit; increase the amount of small loans to vulnerable groups, including indigenous communities. The State Industrial Bank has dedicated $65 million to financing microcredit in 2005.

No scheduled events.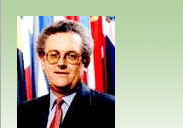 José Antonio Ocampo, Under Secretary-General
"To ensure that poor people are included in the benefits of development, it is necessary that these vast numbers have consistent access to financial services, access that can translate into a key element of economic growth and poverty alleviation: options."