The United Nations wishes to acknowledge the generous support of the core sponsors of the International Year of Microcredit: Citigroup, ING, UNCDF, the United Nations Foundation and VISA


Citigroup
Citigroup is proud to be a lead sponsor for the United Nation's Year of Microcredit 2005. Through our Foundation, we have been a strong supporter of microenterprise activities around the world since 1965 as part of our long-term commitment to help build better communities. Our commitment to microfinance has enabled us to do what we do best -- expand access to financial resources to millions of people and thus create opportunity for them to change their lives for the better and become part of the economic life of their communities.
Citigroup (NYSE: C), the preeminent global financial services company with some 200 million customer accounts in more than 100 countries, provides consumers, corporations, governments and institutions with a broad range of financial products and services, including consumer banking and credit, corporate and investment banking, insurance, securities brokerage, and asset management. Major brand names under Citigroup's trademark red umbrella include Citibank, CitiFinancial, Primerica, Smith Barney, Banamex, and Travelers Life and Annuity.
www.citigroup.com.


ING
ING Group is a global financial institution of Dutch origin with 115,000 employees. ING offers banking, insurance and asset management to more than 60 million clients in over 50 countries. The clients are individuals, families, small businesses, large corporations, institutions and governments.
In all its operations, ING seeks a careful balance between the interests of its stakeholders: its customers, shareholders, employees and society at large. Acknowledging its role as a corporate citizen, ING actively promotes enabling sustainable access to financial services in local communities in developing countries. Microfinance is an important tool to achieve this end. Therefore, ING will be one of the core sponsors of the International Year of Microcredit and has developed a comprehensive action plan for becoming more engaged in microfinance.
The Year will increase the awareness of the importance of microfinance for development. ING believes that providing access to financial products - be it small or large sums, simple or complex products — to manage financial needs, gives people better control over their lives. Financial intermediation eases (economic) decision-making and offers ways to grow businesses, thus creating more opportunities for development. ING shares its expertise and other resources with selected partners to promote building accessible financial sectors, also in the informal economic realities in the developing countries.
http://www.ing.com


The United Nations Capital Development Fund (UNCDF)
The United Nations Capital Development Fund (UNCDF), a member of the United Nations Development Programme (UNDP) group, contributes to the achievement of the Millennium Development Goals in Least Developed Countries through a variety of innovative approaches in both local development and microfinance. The Microfinance Unit supports countries with emerging microfinance sectors by, 1) providing funding in the form of grants and soft loans (via GML) to help build and integrate sustainable microfinance into the broader financial sector, 2) offering technical & policy guidance to UNDP and government partners, and 3) disseminating field-based knowledge of sound microfinance principles and practices with UNDP and other key stakeholders through training & information trainings & information services.
To carry out the Year mandate, Member States approved the Secretary General's Draft Programme of Action [A/58/179] and invited UNCDF and the United Nations Department of Economic and Social Affairs (UNDESA) to become joint coordinators for the Year. The Secretariat, responsible for the operational management of coordinating the Year, is housed at UNCDF.
http://www.uncdf.org


UN Foundation
Created in 1998 with a $1 billion gift from entrepreneur and philanthropist Ted Turner, the United Nations Foundation (UN Foundation) enables others to support United Nations (UN) causes and activities. The UN Foundation is an accredited 501 (c) (3) public charity that builds and implements public-private partnerships in support of the UN's efforts to address the most pressing humanitarian, socioeconomic, and environmental challenges facing the world today. The Foundation also broadens support for the UN and global cooperation through advocacy and public outreach. Now in its seventh year, the UN Foundation has matured into an innovative organization—championing new models of international partnership among the UN, private sector, non-governmental organizations (NGOs), and foundation community.
http://www.unfoundation.org/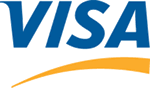 VISA
Visa is the world's leading payment brand generating more than US$3 trillion in annual card sales volume. Visa has unsurpassed acceptance in more than 150 countries. The Visa organization plays a pivotal role in developing innovative payment products and technologies to benefit its 21,000 member financial institutions and their cardholders. Visa is a leader in Internet based payments and is pioneering the creation of u-commerce, or universal commerce, the ability to conduct commerce anywhere, anytime, and any way.
Visa's sponsorship of the International Year of Microcredit 2005 is a representation of its strong commitment to expanding access to the financial system through innovative partnerships and product offerings. Visa firmly believes in electronic payments as a catalyst for economic growth and opportunity. For example, Visa's collaboration with organizations such as FINCA International and financial institutions such as Mibanco, which provide microfinancing for low-income persons and businesses, can create economic opportunity and bring millions into the global financial system..
http://www.corporate.visa.com