Who is involved?
The 2005 GMA Programme is being spearheaded by a Steering Committee comprised of the United Nations Capital Development Fund, the Citigroup Foundation, and students from universities worldwide that comprise the Microentrepreneurship Student Alliance.
The United Nations Capital Development Fund (UNCDF)
A multilateral organization managed by the United Nations Development Programme (UNDP) that supports the achievement of the Millennium Development Goals. The specific task of the UNCDF is to mobilize the UN's human, financial, and intellectual capital to advance the microfinance industry and to reach out to UN country offices to secure local staff buy-in and support. The UNCDF also hosts the Secretariat for the GMA, which is located in New York City. The role of the Secretariat is to coordinate the project with the Microentrepreneurship Student Alliance, the Citigroup Foundation, the UNDP local offices, and other partners.
To learn more about the UNCDF and its activities click here.
Citigroup Foundation and Citigroup Inc.
In coordination with the Citigroup Foundation's financial support of the GMA, Citigroup Inc., a world leader in financial products and services, is leveraging its human and intellectual capital on a volunteer basis to support microfinance through the GMA Programme. The Citigroup Foundation has also committed to assisting in the development of an international network of financial services professionals and leaders who are dedicated to the growth of microfinance. Citigroup Inc. employees in 25 countries have agreed to volunteer their time to this important initiative and will leverage their expertise to build public and media awareness of the GMA Programme.
The Microentrepreneurship Student Alliance
Led jointly by a team of U.S.-based student volunteers and an international network of in-country student volunteers, the Microentrepreneurship Student Alliance brings enormous intellectual capital and outreach skills to the GMA Programme. These students are committed to developing a global network to support the field of microfinance; the GMA Programme provides a rallying point for their engagement in this effort worldwide.
Partners in the implementation of the Global Microentrepreneurship Awards Programme 2005
The success of the 2005 Global Microentrepreneurship Awards Programme also depends on leadership support from local organizations that are lending their expertise to the implementation of the GMA in their countries. Our supporters include microfinance networks, local microfinance and academic institutions, NGOs, media outlets, and local governing bodies. We are pleased to acknowledge these outstanding organizations and thank them for their commitment to microentrepreneurs around the world.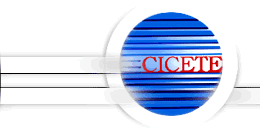 China International Center for Economic and Technical Exchanges


Rural Development Institute, Chinese Academy of Social Sciences (CASS)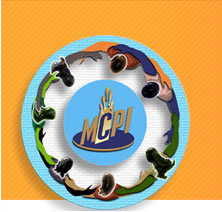 Microfinance Council of the Philippines, INC (MCPI)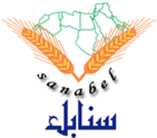 Sanabel — Microfinance Network of the Arab Countries