At the heart of the Year of Microcredit are the millions of poor and low-income clients that have benefited from access to financial services. Those engaged in activities in support of the Year should focus on placing these men and women to whom this Year is dedicated, at centre stage.




United States of America
Styling A New Start
Fatimata Lonfo fled Cote d'Ivoire in October 2001. Now the proud owner of Windyla's Boutique and Hair Braiding Salon in Staten Island, Fatimata credits her success to God, to perseverance, and to ACCION New York, a non-profit microfinance organization that gave her first small business loan. Her business supports her and her three children, the oldest of whom started community college this past fall. She was chosen as the winner of the New York contest of the Global Microentrepreneur Awards due to the great economic and social impact of her business on her family and community.

Upon learning that she would be received at the opening of the NASDAQ on the launch day of the International Year of Microcredit, she exclaimed, "I don't know that there's such a big event waiting for me again. That makes me feel ah, like an important person now!"

Mozambique
Staying Afloat
Lize Nhaca of Catembe, owns a small fishing enterprise and is the winner of the UN Global Microentrepreneur Awards held in Maputo on 4 November 2004. In 2002, Lize, a widow with 5 children, was unable to work for three months due to illness. When she recovered, many of her fishing nets were ruined. Lize decided to apply for a loan with Hluvuku-Adsema Fundo de Credito Male Yeru to cover the costs of resuming her business. Since then she has been granted four loans, the first one in January 2003 for a total of around US$260 and the most recent in September 2004 for around US$690.

With the basic financial services, Lize's commercial activities recovered allowing her to support her extended family of sixteen members and start building a new concrete house. In addition, her company has generated four permanent job posts, seven temporary ones, and supports the business of self-employed women that buy her fish to sell in Catembe and Maputo. "The money lent by Hluvuku has given me many benefits," Lize said. "If not for those loans, when I recovered from my illness and found that the nets were ruined, I wouldn't have had the money to buy new nets or repair the boats."

Lize Nhaca flew to Zurich with the support of responsAbility, a Swiss platform for social investments founded by four Swiss Banks and a social venture capital fund, to present her case at the SWX Swiss Exchange.

Uganda
A Local Call to Success
Fatima Serwoni lives in the village of Namunsi in Uganda and runs a small store, selling food and household items. She has built her business with the help of a series of loans from FOCCAS, a local microfinance institution. Since becoming a client, she has increased her weekly income by 80 per cent and has consistently paid the school fees for her four children. With her most recent loan, Fatima purchased a mobile phone kit to start a pay phone business, becoming one of the first "village phone operators" of MTN villagePhone, an initiative of Grameen Foundation USA and MTN Uganda. Undeterred that her village has no electricity, Fatima uses a car battery to charge her phone. With the nearest public pay phone more than four kilometres away, people in Fatima's community are happy to have convenient and affordable telephone access for the first time. Fatima is pleased with her new business, which has the added benefit of attracting people to her store and generating greater profit to share with her family.

Cambodia
A Sturdy Roof Overhead
Phorn Hun never had property of her own. She lived in a thatched-roof house along the fence of a pagoda. No one, not even private moneylenders, dared to give her a loan. In 1998, however, Mrs. Hun approached ACLEDA Bank and explained her unfortunate situation. She told them about her idea to start a noodle business and they offered her a loan of US$ 25. Only a few years later, Mrs. Hun's profit's enabled her to buy a small piece of land to build a wooden house with a metal sheet roof, a luxury she could never afford before. She is still an active borrower of ACLEDA Bank; she has since had ten subsequent loans. ACLEDA Bank gave Mrs. Hun a chance at a new and successful enterprise—and she capitalized.

Bolivia
Three Children Finishing School
Photo: Rohanna Mertens for ACCION International
Fortunata Maria de Aliaga has sold flowers from a La Paz, Bolivia, street corner for as long as anyone can remember. When her children were young, she worked long days to give them the opportunity she never had—the chance to go to school. There were days when she barely had enough money to set up shop. Then, 15 years ago, Fortunata learned about Banco Sol, a bank affiliated with ACCION International. Together with three other women, she qualified for a loan that allowed her to buy flowers in bulk at a much cheaper rate. With a strong repayment record, Fortunata was approved for larger loans and began to borrow on her own. Today, Fortunata is proud to report that she put her savings to good use. "All three of my children finished school," she beams. "And I even had money left to make some improvements to my house!"

Philippines
A Blooming Business
Gloria Caramat and Beth Sabinian started a floral landscaping business in the Philippines in 1990. With a small business loan from the Center for Agriculture and Rural Development (CARD), Gloria and Beth expanded their business. They now have two properties where their flowers—as well as their business—are blooming. They sell primarily to landscapers and real estate developers. Gloria and Beth are now considering taking a larger loan to help pay for a jeep, which they will use to bring their flowers to new customers. This, they hope, will reduce delivery costs.

Mozambique
Carving a Niche for Artisans
When Aid to Artisans (ATA) first met Mbanda (born Jose Rodrigues Fumo), he was carving under a tree. Originally a sole practitioner, Mbanda now employs four other artisans in his workshop. ATA encourages microenterprise by placing orders with small entrepreneurs like Mbanda, and by sending 50 per cent of the purchase price upfront for the artisan's use as working capital. In addition to sandalwood vases, his most successful product is a carved sandalwood statue of a face with streaming hair atop a standing figure, which has been featured in major design magazines. Mbanda leaves the front of the statue in its rough-hewn state and polishes the back to a lustrous patina.

"I sell more now," said Mbanda. "I can work more, knowing that I am going to sell my product. My life has improved because of the large international orders that I am receiving. I earn a lot more money than I did selling in the local market!"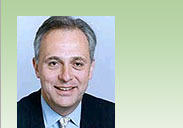 Mark Malloch Brown,
Chef de Cabinet, Office of the Secretary General to the United Nations
"By directly empowering poor people, particularly women, microfinance has become one of the key driving mechanisms towards meeting the MDG's, specifically the overarching target of halving extreme poverty and hunger by 2015."