Microfinance Partners is defined broadly to include microfinance providers, the private sector (financial and corporate), academia, civil society and NGOs.
A range of groups is supporting the Year by working to both build inclusive financial sectors and increase the public's awareness and understanding of microcredit and microfinance. Click here to link your organization to the website for the International Year of Microcredit 2005.


ACCION International
ACCION International is a private, nonprofit organization with the mission of giving people the financial tools they need — microenterprise loans, business training, and other financial services — to work their way out of poverty.


Adie (Association pour le Droit à l'Initiative Economique)
Adie (Association pour le Droit à l'Initiative Economique) is a microcredit association financing and providing business support to unemployed and people on welfare creating microenterprises.


Alterfin
The belgian cooperative ALTERFIN is a social investor that supports MicroFinance Institutions in developing countries, by providing them loans and technical assistance and by taking temporary participations in their capital.


Colcami
COLCAMI is a specialized regional center in microfinance training that contributes to the development of microfinance in Latinamerica and the Caribbean.


Consultative Group to Assist the Poor
CGAP's vision is for poor people everywhere to have permanent access to a wide range of financial services.


CRISIL
CRISIL is India's leading Ratings, Financial News, Risk and Policy Advisory company.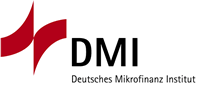 Deutsche Mikrofinanz Institut
The Deutsche Mikrofinanz Institut (DMI) is the main sector development organisation in Germany. It organises and provides all the resources necessary for microlenders to start and develop their activities in Germany.


Development Gateway
The Development Gateway Foundation builds the capacity of microfinance institutions through its topic page of microfinance.


European Microfinance Network
The European Microfinance Network (EMN) was created in 2003, thanks to the support of the European Commission and of the French Caisse des Dépôts et Consignations (CDC).


Développement international Desjardins
Développement international Desjardins (DID) is a Canadian corporation specializing in technical support and investment in the area of community finance within developing and emerging countries.


The "Giordano Dell'Amore" Foundation
The "Giordano Dell'Amore" Foundation, established by Cariplo Foundation, aims at driving the attention and project activities of banks, other financial institutions, financial authorities, and co-operation agencies towards the frontiers of finance that are critical for development but are still neglected or misunderstood, both in the developing countries and in the marginal sectors of developed economies.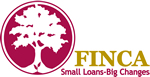 FINCA International
FINCA provides financial services to the world's poorest families so they can create their own jobs, raise household incomes, and improve their standard of living.


Fondazione Risorsa Donna
The Foundation is a private non-profit organization that aims to help women—through research, training courses and study seminars—obtain access to capital, information, technology and markets in various environments thereby providing them with opportunities to develop their own knowledge and encouraging the use of mechanisms and instruments to increase their awareness of their potential and the importance of their role in society both financially and socially.


Fonkoze
Fonkoze, Haiti's largest microfinance institution, serves over 25,000 loan clients and 50,000 depositors through 20 branches located nationwide. Fonkoze provides a mix of financial services (loans, savings, currency exchange and money transfer) and literacy training in business skills, development, and reproductive health.


Global Development Research Center (GDRC)
The Global Development Research Center (GDRC) is a virtual organization that carries out initiatives in spheres of environment, urban, community, economy and information.


Global Partnerships
Global Partnerships is a Seattle-based nonprofit that identifies, invests in and orchestrates business—like poverty alleviation approaches in Central America.


Grameen Foundation USA (GF-USA)
Grameen Foundation USA (GF-USA) is a young, dynamic, global organization that partners with a broad network of grassroots microfinance institutions to empower the world's poorest people to lift themselves out of poverty with dignity.


Green Microfinance
Green Microfinance (GMf™) exists because of the growing need, ecological impacts, and opportunity to improve the environmental performance of microenterprises globally.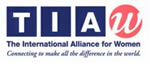 The International Alliance for Woman (TIAW)
As a nonprofit, nonpartisan "umbrella" organization, TIAW unites, supports, and promotes professional women and their networks.


International Strategy for Disaster Reduction
The International Strategy for Disaster Reduction aims at building disaster resilient communities.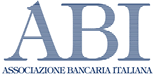 The Italian Banking Association (ABI)
he Italian Banking Association (Associazione Bancaria Italiana), is a voluntary non-profit association with over 1,000 members.


micro.Bo
micro.Bo is a microcredit organization born in Bologna, Italy to help
non banked people access credit in order to start microenterprises.


MicroFinance Network (MFN)
The MicroFinance Network (MFN) is a global association of leading microfinance institutions committed to improving the quality of life of the poor through the provision of credit, savings, and other financial services.


Microcredit Summit Campaign
The Microcredit Summit Campaign is working to ensure that 100 million of the world's poorest families, especially the women of those families, are receiving credit for self-employment, and other financial and business services by the end of 2005.


The Multi-Environmental Society (MESO)
MESO is a local, non-governmental organization (NGO) operating in Tanzania, founded on the belief that economic development and environmental conservation can be achieved simultaneously.


NamasteDirect
NamasteDirect provides a close linkage between U.S. donors and microcredit borrowers in Central America. We provide funds for first-time, rural women only. Donor funds are tracked all the way to the borrower.


Opportunity Internationl UK
Opportunity International UK exists to empower people and communities in the world's poorest countries to overcome poverty and to secure sustainable improvements in the quality of their lives.


PlaNet Finance
PlaNet Finance is an international non-profit organization, which aims to alleviate poverty by contributing to the development of the microfinance sector.


Responsability
ResponsAbility's vision is a world in which developing countries are no longer considered as mere aid-recipients but as high-potential economies with a thriving and diverse entrepreneurial base, strongly supported by innovative microentreprises and Small and Medium Enterprises (SMEs).


Rural Finance Learning Centre
The Rural Finance Learning Centre is the information gateway for capacity building tools and distance learning training materials to support microfinance for rural areas.


Save the Children
Save the Children is the leading independent organization creating real and lasting change for children in need in the United States and in more than 40 countries around the world.


Shared Interest
Shared Interest is a nonprofit social investment fund that for the last decade has pioneered the use of guarantees to advance social justice and work as a catalyst for social and economic change in South Africa.


Triodos Bank
Triodos Bank is a fully licensed independent Bank with branch offices in The Netherlands, Belgium, United Kingdom and Spain.


Unitus
Unitus is a global microfinance accelerator, providing high-impact capital and capacity-building consulting to the highest potential microfinance institutions (MFIs) in developing countries worldwide.


Women's World Banking
Women's World Banking (WWB) is a leader in building financial systems for low-income women and households worldwide.


World Council of Credit Unions, Inc
World Council of Credit Union's (WOCCU) international performance standards and technical assistance programs help credit unions around the world to provide microfinance services to low-income members.


World Savings Banks Institute
WSBI member savings banks are intensifying their efforts in contributing to more inclusive financial sectors.


World Tourism Organization
The World Tourism Organization is a UN Specialized Agency that serves as a global forum for tourism policy issues and a practical source of tourism know-how.


As universities are not isolated from global events, a network of Year of Microcredit Student Ambassadors from graduate schools all over the world will maximize outreach to the next generation of microfinance practitioners and development specialists. These students are working to educate their respective institutions through the planning of events, special projects and symposia. Currently fifteen "Student Ambassadors" represent many leading graduate schools including: Harvard Business School, Solvay Business School, Audencia Nantes Graduate School of Business and Management, Roskilde University (Copenhagen), Stanford University, Columbia, Oxford, and the University of Chicago. Many of the new initiatives being planned, such as a "Global Student Microfinance Initiative" headquartered at Yale University with links to different regions, will last far beyond the close of the Year. For more information, please email: christina.barrineau@undp.org
Below are some student networks focusing on microfinance:

The Cambridge Microfinance and Development Venture Capital (MADVC) Network is an information and networking tool for students interested in development finance worldwide. It's relationship with students and faculty at top graduate schools (Harvard Business School / Kennedy School of Government / Massachusetts Institute of Technology / the Fletcher School) contributes to its strength and prominence in the Boston area. The Network disseminates information to members on behalf of development finance practitioners through monthly e-newsletters and through our website: http://www.microfinancenetwork.org. To subscribe to the Network's monthly e-newsletter, please send an email to the following address: CamMicrofinNet-subscribe@yahoogroups.com. If you have questions or would like to get involved, please email Bhakti b@mba2005.hbs.edu, Deirdre dcooper@mba2005.hbs.edu, or Regina rgalang2005@kellogg.northwestern.edu.

The Microfinance Working Group of Columbia University is a graduate student-led organization offering educational and professional fora focussed on microfinance as a vehicle of poverty alleviation as well as a tool for delivering sustainable financial products and services to the populations traditionally excluded from the formal financial sector. The group hosts substantive events and lectures featuring professionals experts from the private, government and not-for-profit microfinance sectors that increase knowledge of best practices in microfinance, promote the practice of microfinance to policy makers, financial professionals, microfinance practitioners and donors. Fostering information exchanges, microfinance initiatives and the development of a professional network helps fulfill our goal to educate and contribute to the development in scale and scope of sustainable microfinance sectors. For more information please visit, http://www.sipa.columbia.edu/students/micro/index.asp

The Stern Non-Profit Association is a NYU Stern Business School club which seeks to address the needs of Stern students and alumni interested in pursuing career or volunteer opportunities in nonprofits, public management and social enterprise by implementing activities and initiatives to enhance and ease members' integration into the sector. These initiatives focus on the needs of members interested in the sector and include the establishment of a Short Term Loan Program for students and Alumni seeking careers in non-profit and social endeavors, Non-Profit Board opportunities, and participation and promotion of events and activities with a special focus on microfinance. If you wish to join the SNPA listserve or learn more about the association please email snpa@stern.nyu.edu, or visit http://pages.stern.nyu.edu/~snpa/index_new.asp
Congratulations to Year of Microcredit intern Chris Kunitz for winning the NYU President's Service Award for his Microfinance Initiative.

The Student Microfinance Initiative is a student-run, international network dedicated to the promotion of microfinance around the world. The Initiative aims to make microfinance a sustainable industry in the long term by working on a country-by-country basis. Currently, the SMI works with students from five countries, Mexico, Colombia, Kenya, Dominican Republic and Tanzania. These local students come from the leading universities of each country and work through Student Committees to improve the microfinancial situation of their communities by undertaking different projects tailored to the needs of each region. The Initiative is based in New Haven, CT (Yale University). If you wish to join the Initiative or would like to know more about it, please email join@sminetwork.org, or visit www.sminetwork.org.
Group initiatives, industry and career information is communicated via our yahoo group. To join register at: http://groups.yahoo.com/group/microfinanceworkinggroup/

Under the umbrella of the International Year of Microcredit 2005, the NYU Microfinance Initiative creates an environment for students, alumni and practitioners to engage in an open dialogue about the microfinance sector; learning more about the current and future trends and organizing activities to promote microfinance as a tool for alleviating poverty both locally and globally.
If you wish to join the Initiative or would like to know more about it, please email nyumi2005@gmail.com. Group initiatives, industry and career information is communicated via our yahoo group. To join register at: http://groups.yahoo.com/group/nyumicrofinanceinitiative.